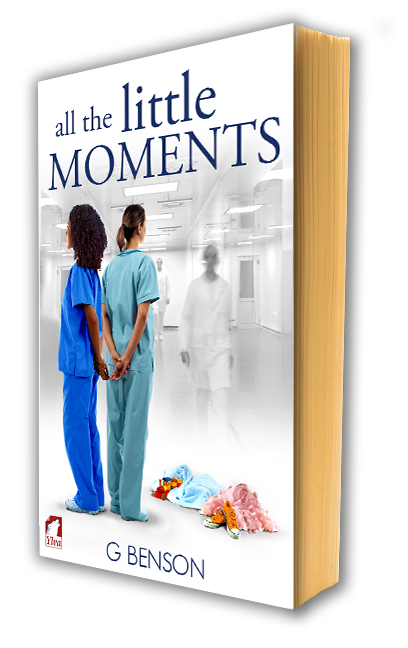 All the Little Moments (2015): A successful anaesthetist, Anna is focused on herself, her career, and her girlfriend. Everything changes abruptly when her brother's and sister-in-law's deaths devastate her and her family. Left responsible for her young niece and nephew, Anna finds herself dumped and alone in Melbourne, a city she doesn't even like. She tries to navigate the shock of looking after two children battling with their grief while managing her own.
Filled with self-doubt, Anna feels as if she's making a mess of the entire thing, especially when she collides with a long-legged stranger. Anna barely has time to brush her teeth in the morning, let alone to date a woman—least of all one who has no idea about the two kids under her care.
Just when Anna finally starts to feel as if she's getting some control of the situation, the biggest fight begins and Anna really has to step up once and for all.
You can buy All the Little Moments at Ylva Publishing and at Amazon

All The Little Moments has a short follow up story , All Wrapped Up, which you can find here