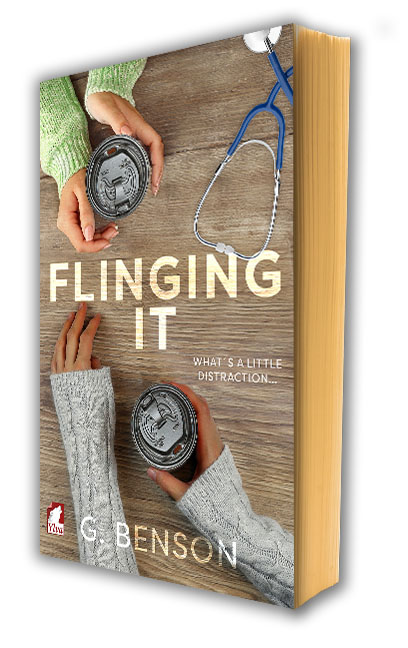 Flinging It (2016): Frazer, head midwife at a hospital in Perth, Australia, is trying to make her corner of the world a little better by starting up a programme for at-risk parents. Not everyone is excited about her ideas. Surrounded by red tape, she finally has to team up with Cora, a social worker who is married to Frazer's boss.
Cora is starting to think her marriage is beyond saving, even if she wants to. Feeling smothered by a domineering spouse, she grabs hold of the programme and the distraction Frazer offers with both hands. Soon the two women get a little too close and find themselves in a situation they never dreamed themselves capable of: an affair.
As the two fall deeper, both are torn between their taboo romance and their morals. But walking away from each other may not be as simple as they thought.
You can buy Flinging It at Ylva Publishing and at Amazon.