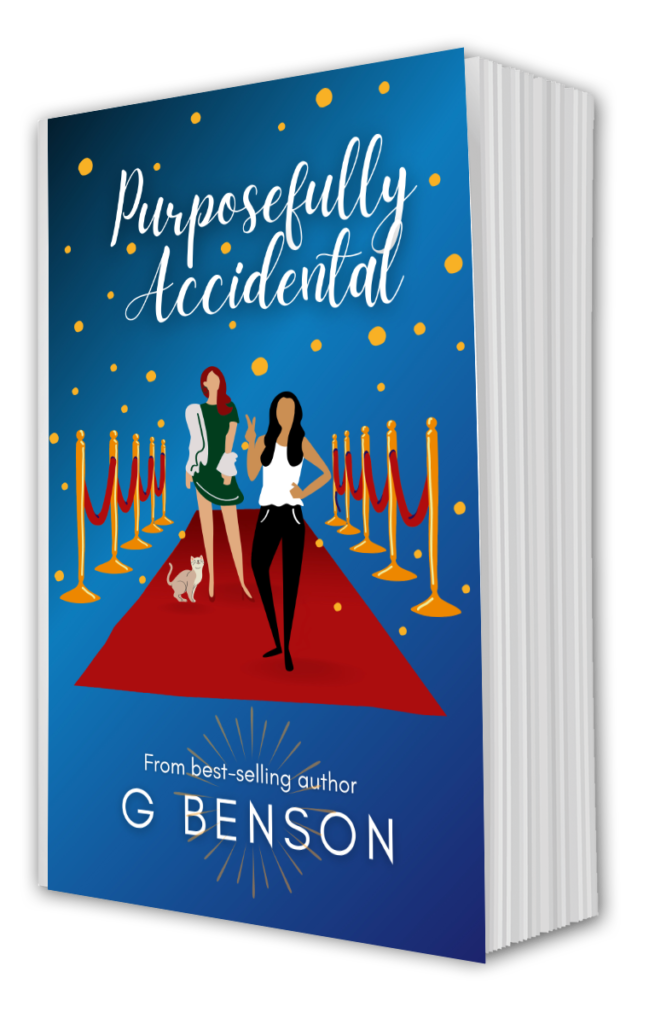 An unfortunate accident, an old grudge, and a Sapphic fake romance.
Since A-List actress and Hollywood's sweetheart Wren Acker came out, not only is she at the top of the acting world; she's also crush number one for her queer fanbase. Loving life, loving her job, loving her cat—everything is fantastic. Except that lack of any kind of private life.
When a car accident brings her to the ER, the bottom falls out of her world when she realizes that reserved Doctor Taylor, her physician, is Madison Taylor from camp way back when she was a kid. And boy, does Madison still hold a well-earned grudge for how that all ended.
When Madison ends up working on Wren's set as a medical consultant, suddenly everyone's assuming they're a couple. The media loses it, their fanbase grows even further, and the entire thing snowballs.
Every grudge has to be moved on from eventually, right?
You can buy Purposefully Accidental now at Amazon