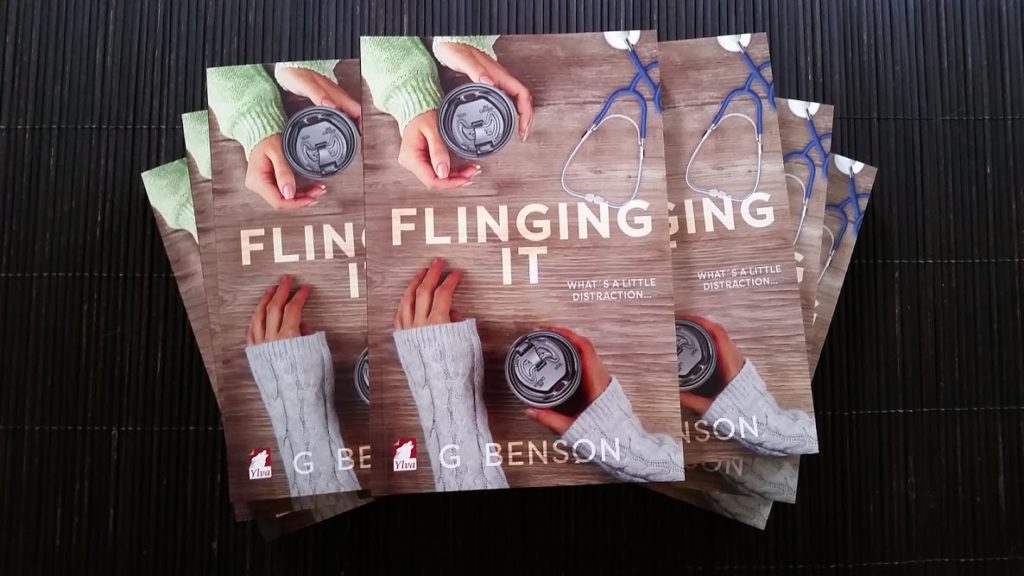 Hey guys! I´m super excited because I finally got my author copies of Flinging It yesterday! They arrived a week into my trip to Greece and tortured me with their presence. But they are now in my hot little hands: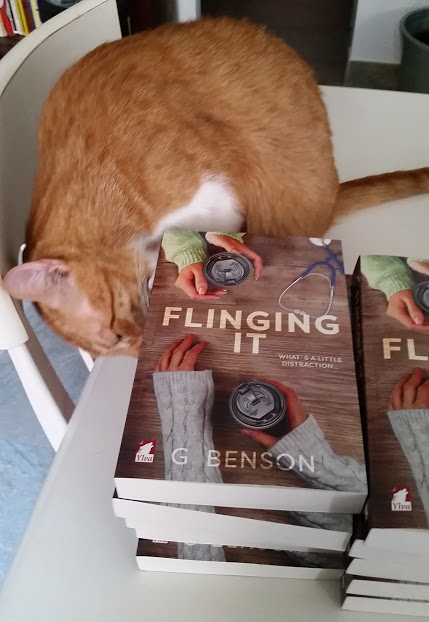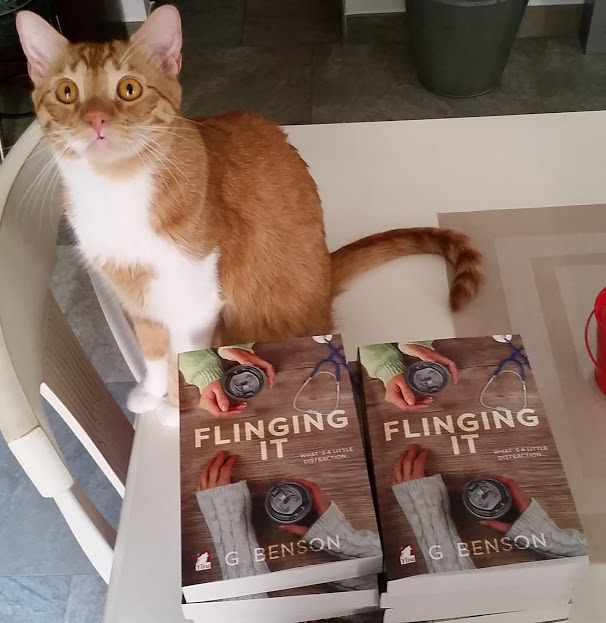 I think Tango approves? What do you think?
To celebrate I´m doing another giveaway! I will send one signed copy anywhere in the world (with the simple request that you leave an honest review on both Goodreads and Amazon). All you have to do is comment and tell me one incredibly random fact about yourself.
My incredibly random fact is this: I accidentally started a trend of drawing a Kangaroo in my books when I was signing them. She´s nicknamed K-Rex, as I (clearly) can´t draw to save myself, and her arms are very T-Rex like. She looks like this:
Aren´t I artistic?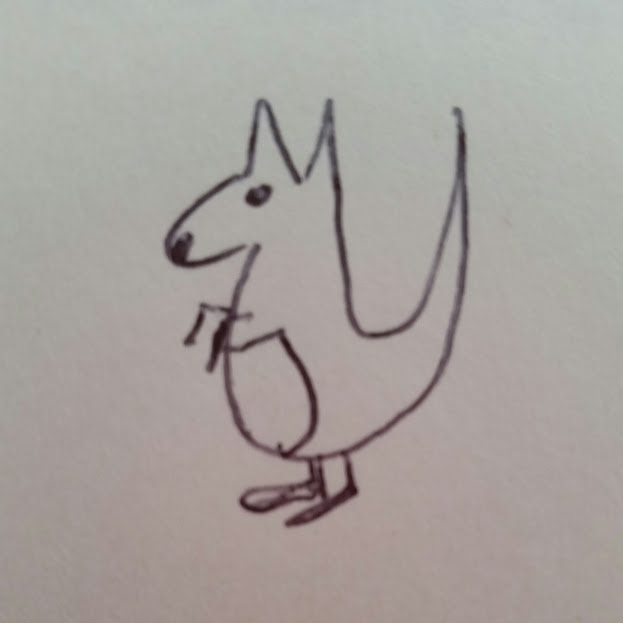 If the winner would like, they can have one in their signed copy 🙂
So! Go ahead and enter! The winner will be chosen at random and will be announced the 1st of September.
Another giveaway: a signed copy of Flinging It!